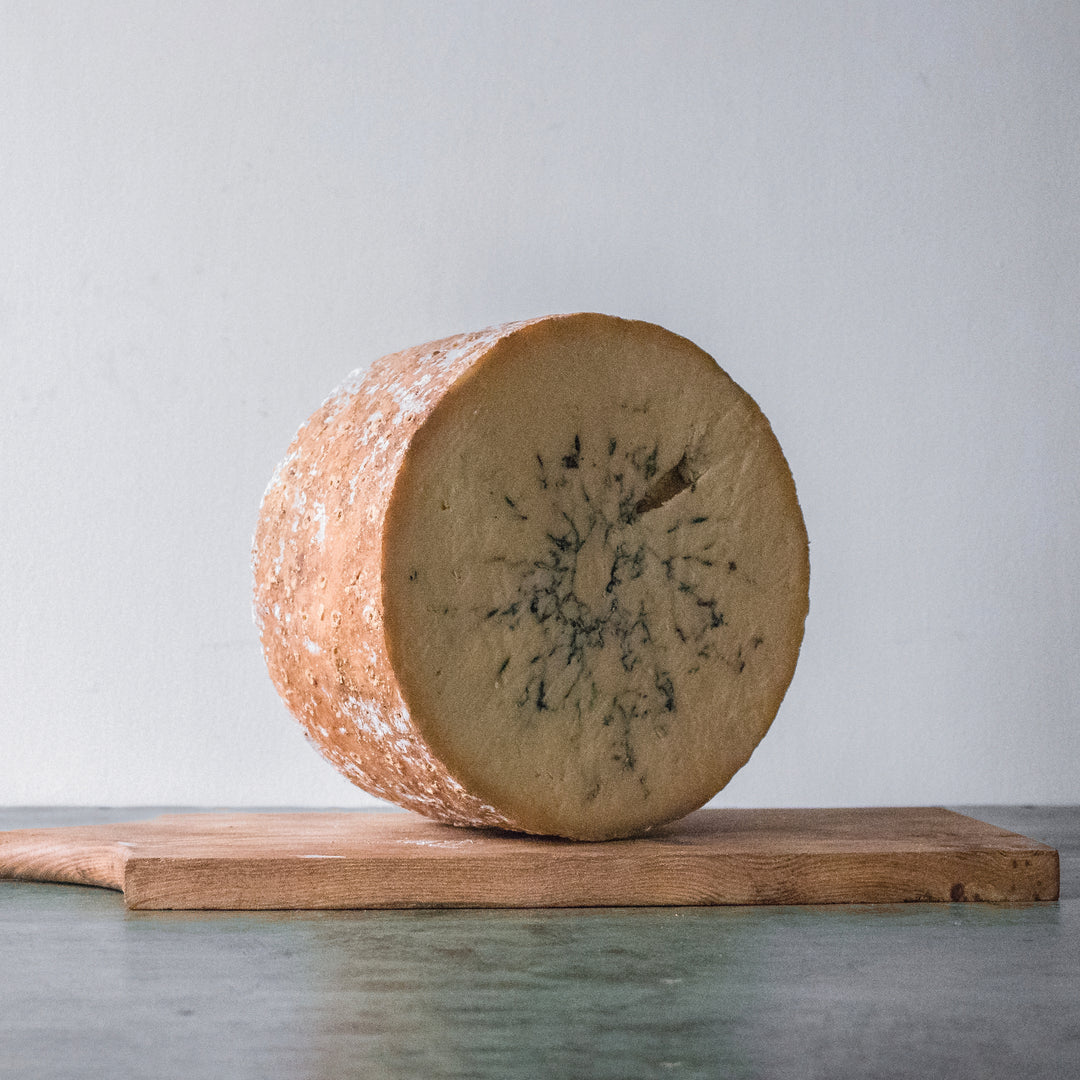 Colston Basset Stilton
---
Available for pre-order and collection from Jolly Nice on the 23rd & 24th December.
---
One of our most popular cheeses, especially at Christmas.
This is a blue stilton for those who 'don't like blues', it's gentler, sweeter and more balanced than a 'typical' blue cheese, it boasts a creamy, buttery taste combined with the delicate blue veining characteristic of a Stilton.
Following a recipe exclusive to Neal's Yard Dairy, this delicious artisan stilton is hand-ladled with milk from a co-operative of five farms, all within one and a half miles of the dairy in Colston Bassett, Nottinghamshire. 
Neal's Yard work with around 40 cheese makers and visit the farms regularly to taste the cheese and select the best batches for maturing in a controlled maturation facility in London
Eighth: £30.00
Quarter: £60.00
Half: £120.00