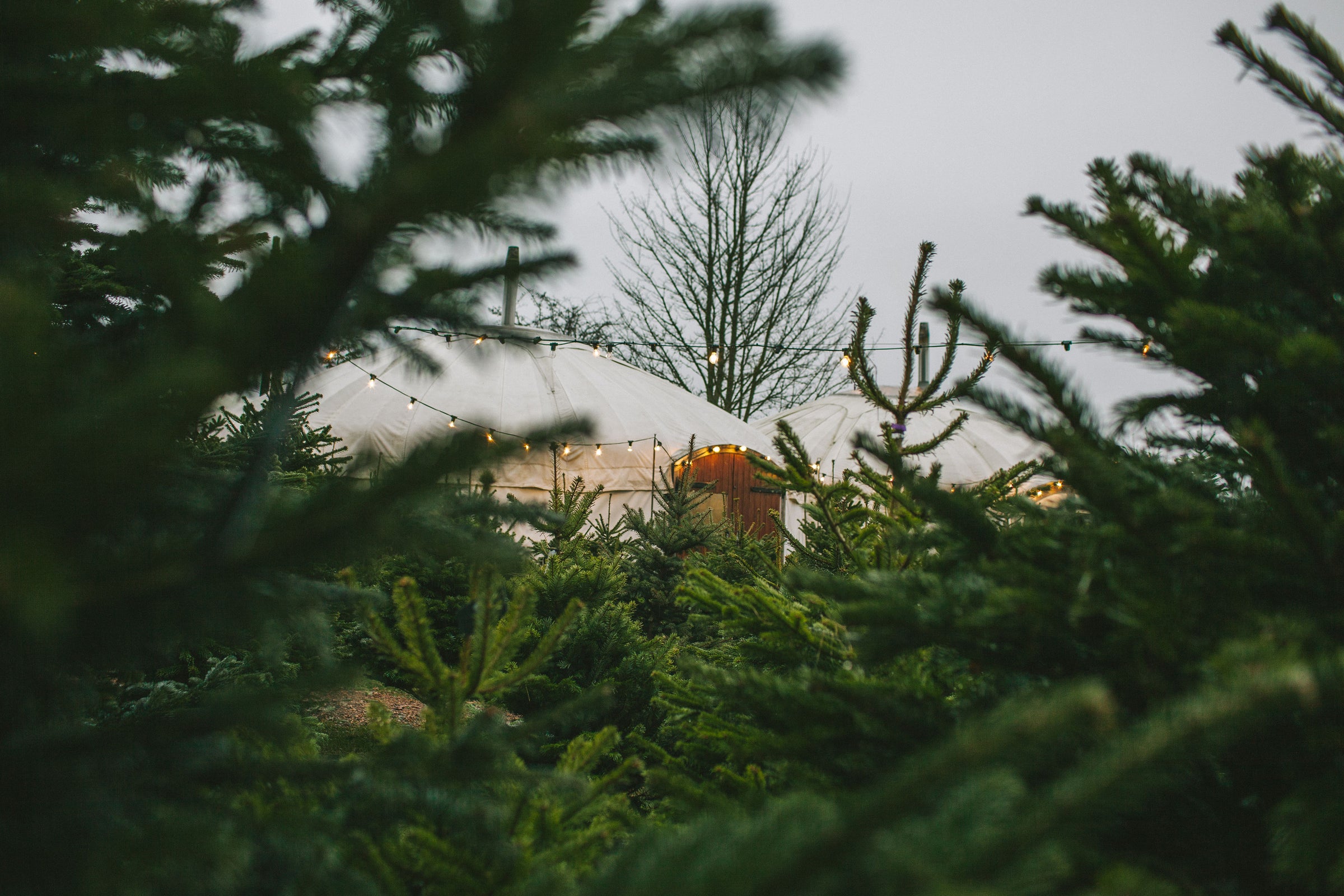 A JOLLY NICE WINTER WONDERLAND
This year we're pulling out all the stops to bring you the most magical Christmas season we've ever had.
Celebrating fantastic local food, community spirit and enchanting festivities.
A Jolly Nice Winter Wonderland...
NEW 2023 SPECIAL
ICE SKATING!
Get your skates on this festive season at the Cotswolds most enchanting and sustainable pop-up ice rink, that is, short of the village pond freezing over...
THE CHRISTMAS TREE FOREST
Our famous Jolly Nice Christmas Tree forest pops up on the 24th November, just in time to pick the perfect tree...
ACROSS DECEMBER
MEET THE REINDEER
To continue a Jolly Nice tradition, we have invited two beautiful reindeer to our Christmas Tree Forest...
FROM 26TH NOVEMBER
christmas mini markets
Visit our new Christmas Mini Markets at Jolly Nice for festive shopping, showcasing and supporting local makers, craftspeople and artisans in the log fired yurt...
Sundays: 26th | 3rd | 10th | 17th
Time: 3pm - 8pm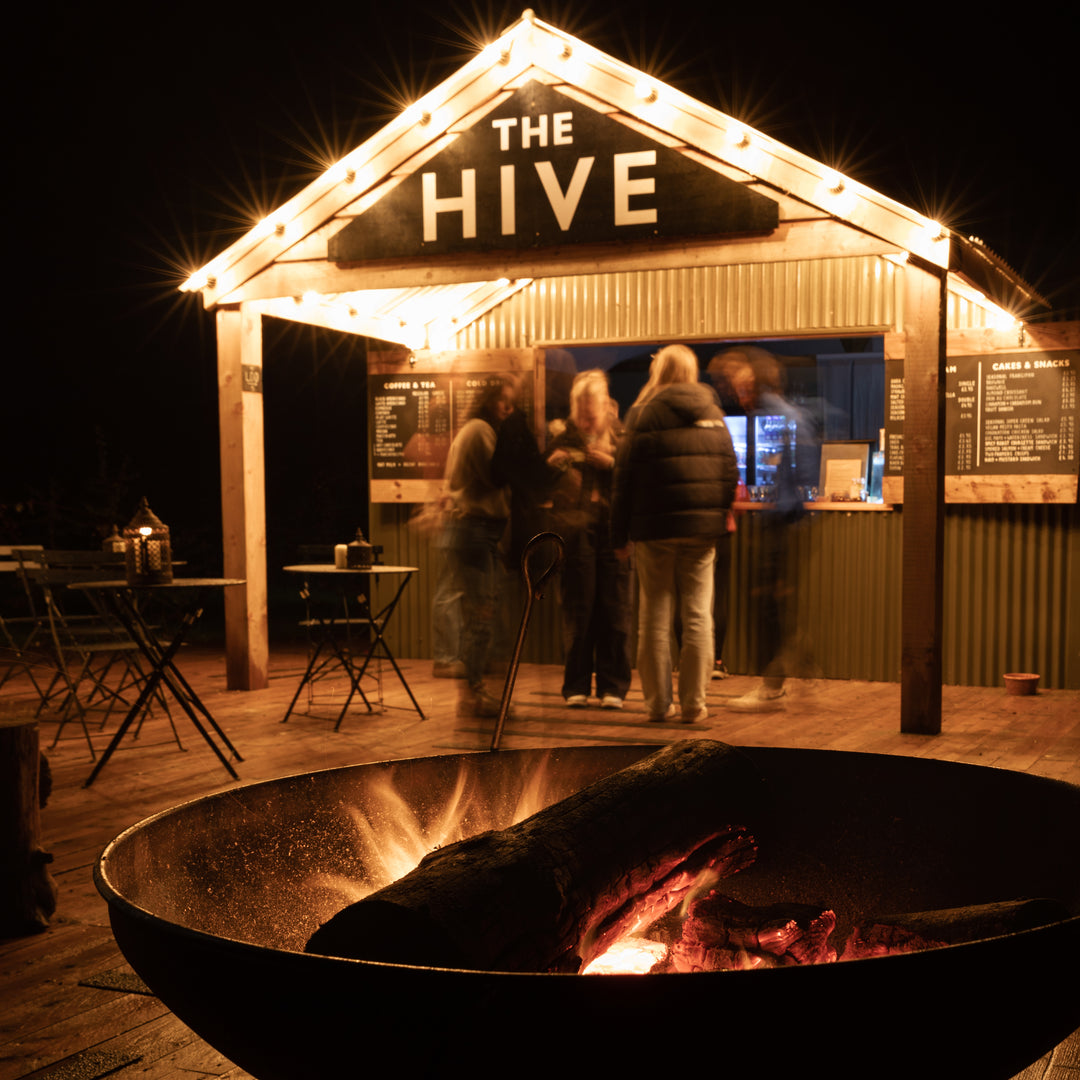 ORDER BY 12TH DEC
ONLINE CHRISTMAS PRE-ORDERS
The best quality turkeys, locally grown vegetables, slow grown meat, handmade puddings, artisan cheese and seasonal decorations...
EVERY DAY 8AM - 8PM
festive farmshop essentials
Everything you need for a Jolly Nice Christmas...
Supporting local farmers, growers, and artisans, with nature friendly farming at the centre of our ethos.
EVERY DAY 8AM - 8PM
DECK THE HALLS
Stock up on beautiful decorations, artisan goodies and stocking fillers from the Christmas gift yurt...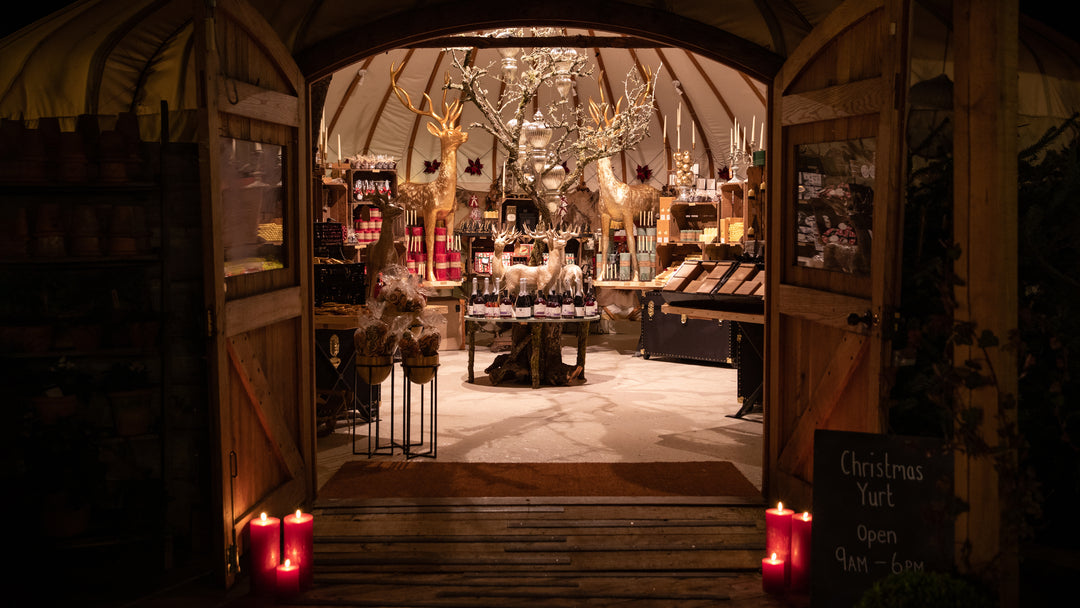 UNTIL MID DEC
BEAUFORT & BLAKE POP-UP SHOP
Jolly Nice welcomes 'A Gardners Retreat' by Beaufort & Blake, a pop-up clothing shop secluded in the old potting shed. With autumn and winter collections for men and women, from shirts and cosy knits, to country essentials and outwear.
EVERY DAY 8AM - 6PM
festive food on the move
Free range turkey burgers, mince pies, hot chocolate and many more festive favourites are served daily from the drive through every day of the week...
WEEKDAY MORNINGS
BEGINNER SKATING
These 45 minute morning sessions are perfect for those who have either never stepped foot on a rink, or those hoping to practise their skills, with guidance from our resident skater who will be on hand and happy to help. 
10am - 11am
FRIDAY NIGHTS
SHAKE & SKATE
Warm up into the weekend this December with our Friday night special 'Shake & Skate' - combining our popular bar night 'The Cocktail Club' set in the warmth of our new wood fired stretch tent bar, with Jolly Nice DJs and evening skating on the rink.
6pm - late | Free to attend
MONDAY NIGHTS
STUDENT SKATING
Calling all students, It's time to take a break from studying and join us at Jolly Nice for an evening filled with festive skating, delicious food and drinks at the bar. Student discounts available with group bookings.
5pm - 8pm
Reserve your Jolly Nice turkey and all the trimmings with our online festive food shop, for collection on the 23rd/24th December.
A box full of locally produced vegetables, organic and slow grown meat, as well as handmade puddings and seasonal decorations foraged from the farm...
PRE-ORDER YOUR LOCALLY PRODUCED CHRISTMAS FEAST