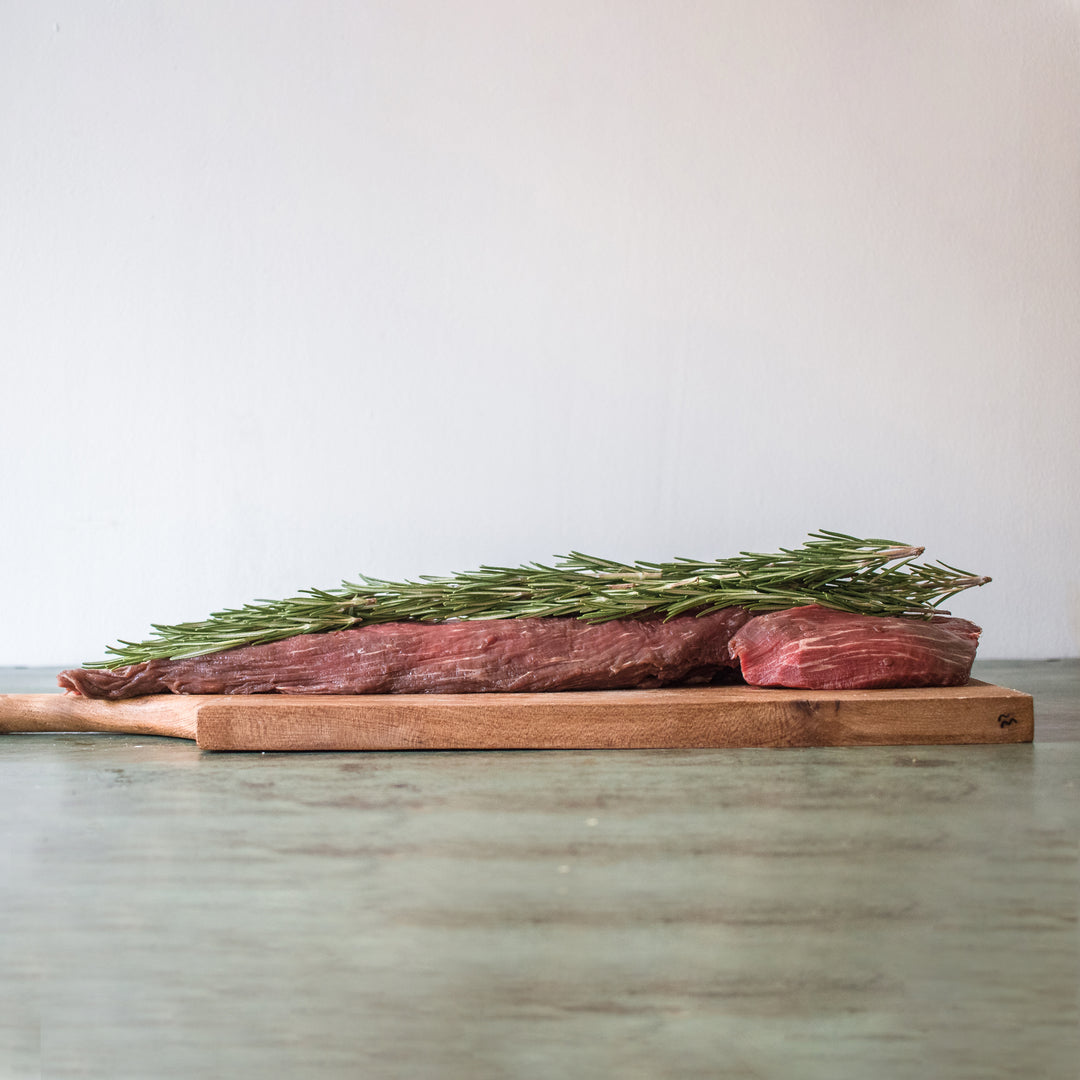 Gatcombe Organic Beef Fillet
---
Available for pre-order and collection from Jolly Nice on the 23rd & 24th December.
---
The Gatcombe Park Estate farm is made up of 600 acres of permanent pasture and woodland and is certified organic by the soil association. The farm focuses on rare breeds, traditional values, and high welfare standards, committed to rare breed conservation and habitat regeneration.

Both the Sheep and Cattle enterprises are Farmed organically with Soil Association accreditation and are also members of Pasture for life and hope to become certified. Which means all our Beef and Lamb is 100% Grass/Forage fed, no grains or hard concentrates are used.

Cattle
The farms White Park cattle are reared outdoors all year. They spend their summer months on traditional grassland and are outwintered in the woodlands. The cattle are allowed to grow and mature slowly as nature intended. Concentrates are never used.

White Park cattle are a very old breed, believed to have been kept in Britain for more than 2000 years. They are listed as at risk by the Rare Breed Survival Trust, although their numbers have increased from only 60 in 1973 to around 950 breeding cows today.

Highland Cows – This hardy breed out-winter and thrive on a more exposed part of
the estate – adding diversity and resilience to the farm throughout the year.